Just as a change from bird images, attached is photo of part of a "Strawberry Tree" (
Arbutus unedo
) in my garden.
This shows the bell-shaped flowers of this Autumn together with the ripening fruit from last year's florescences, going from yellow to red.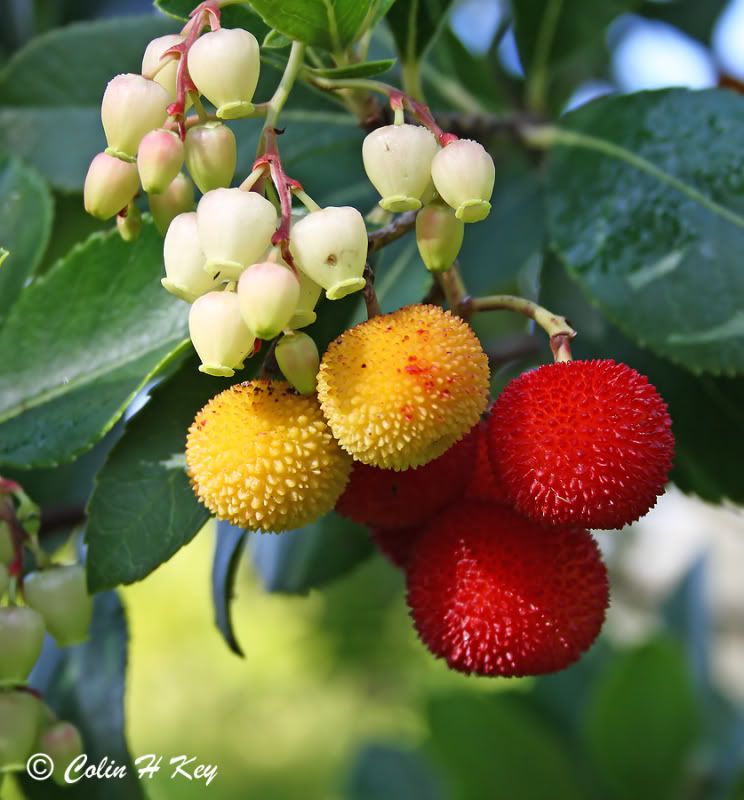 This shrub grows wild in the Serra de Monchique, a mountain habitat, and the fruit is collected and fermented before being distilled into the local "hootch" called Medronho. All totally legal (!!?
) and the result is Beeeeautiful.
Unfortunately the fires in recent years have destroyed a lot of the bushes and the price of the "good stuff" is now at a premium (€50 a bottle) - but still well worth it - just had another shot!!
Colin